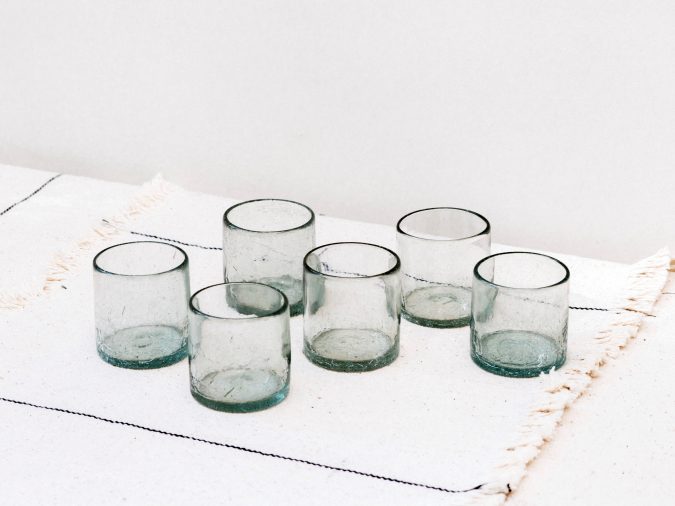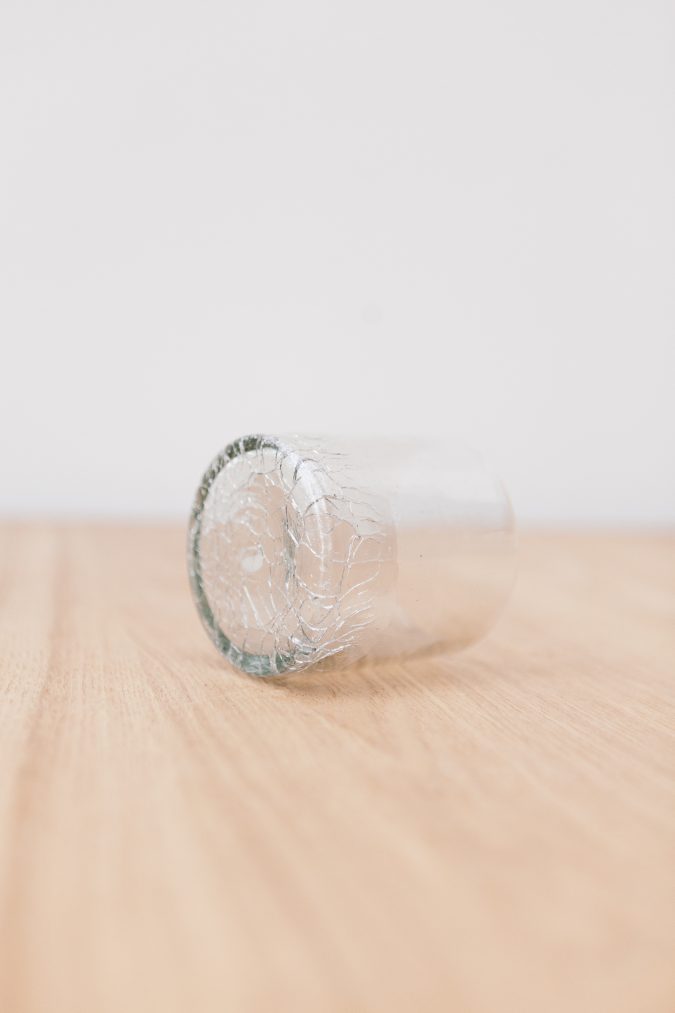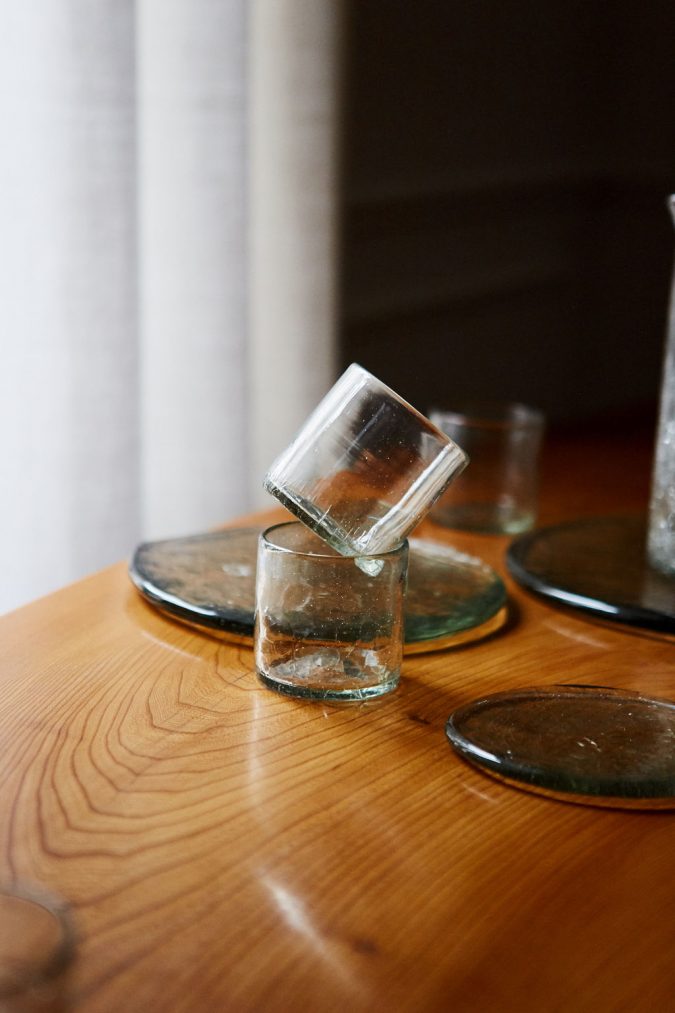 QOV handblown crackled glasses M / set of 4
€99.00 (Out of stock - Coming soon)
A stylish and functional set of glasses that makes a great and eclectic addition to your tableware.
All of our glassware is designed in Belgium by Hanne de Wyngaert and then handblown from recycled and re-purposed glass in Guatemala. We strive to provide economic opportunity and celebrate indigenous tradition to create beautiful and functional products.
100% HANDMADE
Set of 4x QOV handblown crackled glasses
Material: 100% recycled glass
Technique: hand blown glass
Dimension: 8cm height x  7cm diameter
Handmade in Guatemala
Because all products are entirely made by hand, there will always be a slight difference in color and dimension.
Out of stock
For more info about orders, please e-mail us: orders@queondavos.eu.