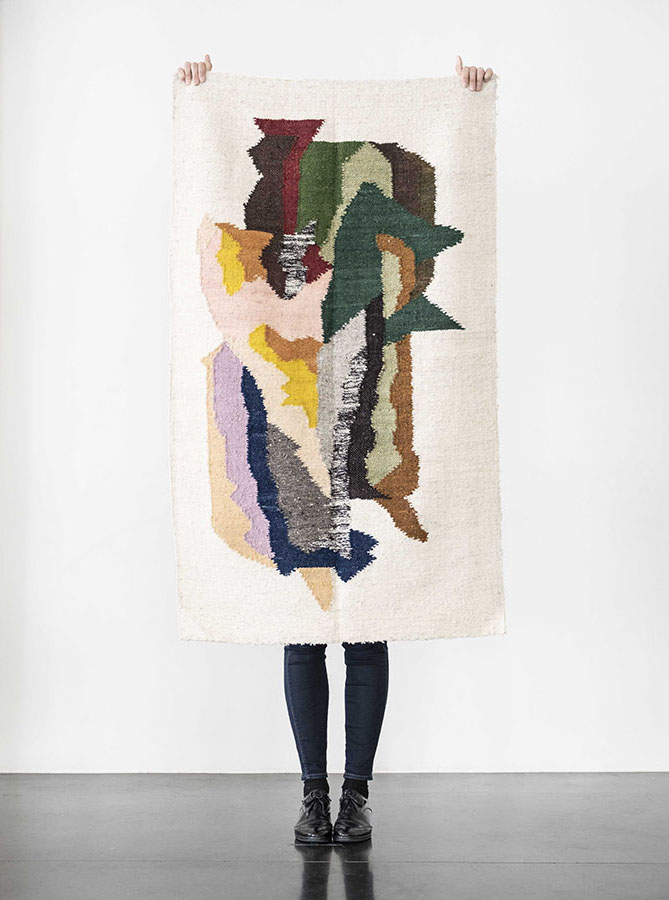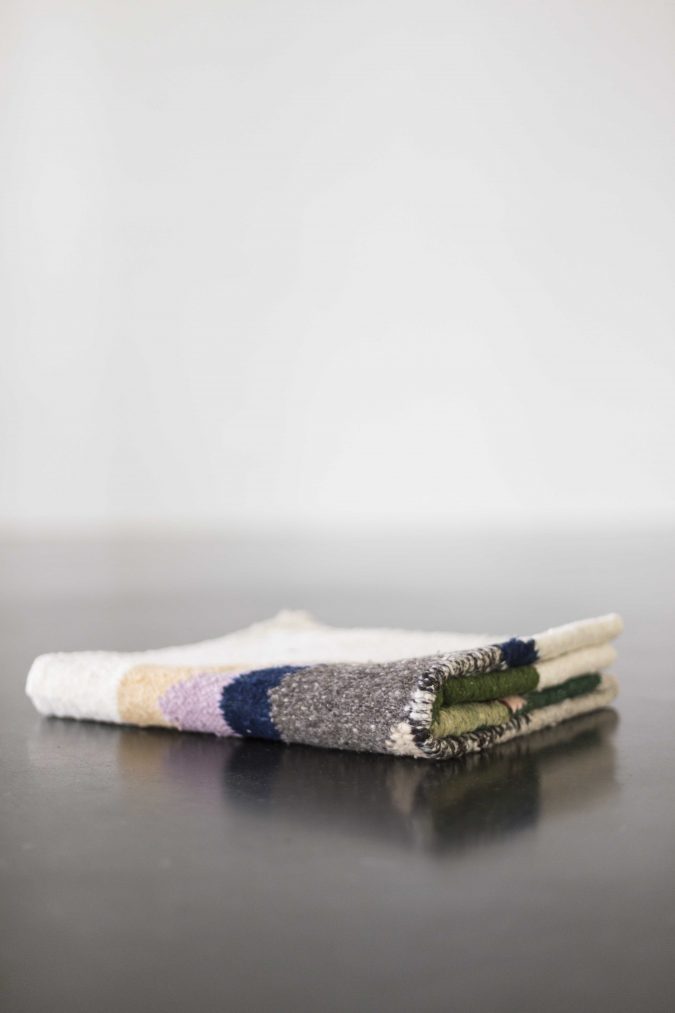 Maninkari
The 'Maninkari' rug is a small multi-coloured area rug woven by hand on a traditional foot-loom from 100% hand-spun sheep wool.
'Invisible beings, called 'Maninkari', who are found in animals, plants, mountains, streams, and who are sources of knowledge. The 'Maninkari' taught us how to weave and spin …'  from The cosmic serpent
All of our rugs are designed in Belgium by Hanne de Wyngaert and then spun, dyed, and handwoven by Mayan weavers in Guatemala. We strive to provide economic opportunity and celebrate indigenous tradition to create beautiful and functional products.
100% HANDMADE
Material: 100% hand-spun sheep wool (from local sheep)
Colours: black or dark brown, off-white, brown, bordeaux, soft pink, lila, indigo, green, grey, deep cream
Weaving technique: foot-loom / flat weave
Size: 85cm width x  140cm length
Handmade by Mayan weavers in Guatemala
Bio cotton 'Que Onda Vos' label, made in the Netherlands
All products are entirely made by hand, so they may have a slight difference in colour tone, design and dimension.
1 in stock
For more info about orders, please e-mail us: orders@queondavos.eu.
Shipping & Returns +
SHIPPING
Worldwide shipping: 35€
If you are delivered outside the European Union, please note that our goods may be subject to import duties and taxes at your own charge. QUE ONDA VOS cannot be held responsible for customs clearance.
If you decide to refuse any shipments from www.queondavos.eu, you are responsible for the original shipping charges to you, any duties, taxes and/or customs charges that are incurred on the package (on both the original and return shipments), and the cost of returning the package to QUE ONDA VOS. This amount will be subtracted from your merchandise refund.
Please note that shipping fees are not refundable.
RETURN POLICY
We accept returns 7 days after delivery. Returned products must not have been washed or used. For more info email us at: orders@queondavos.eu