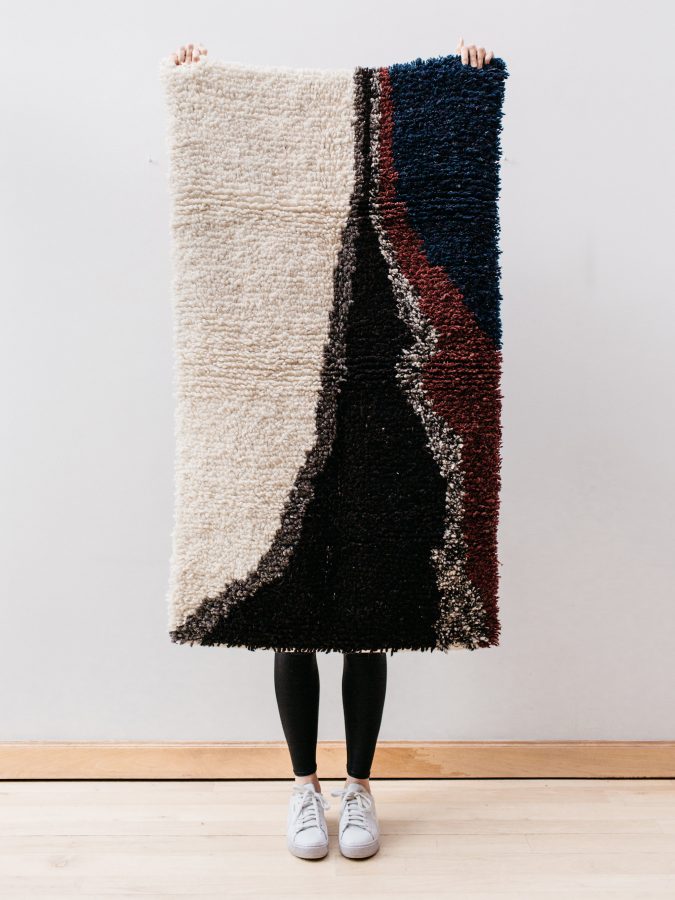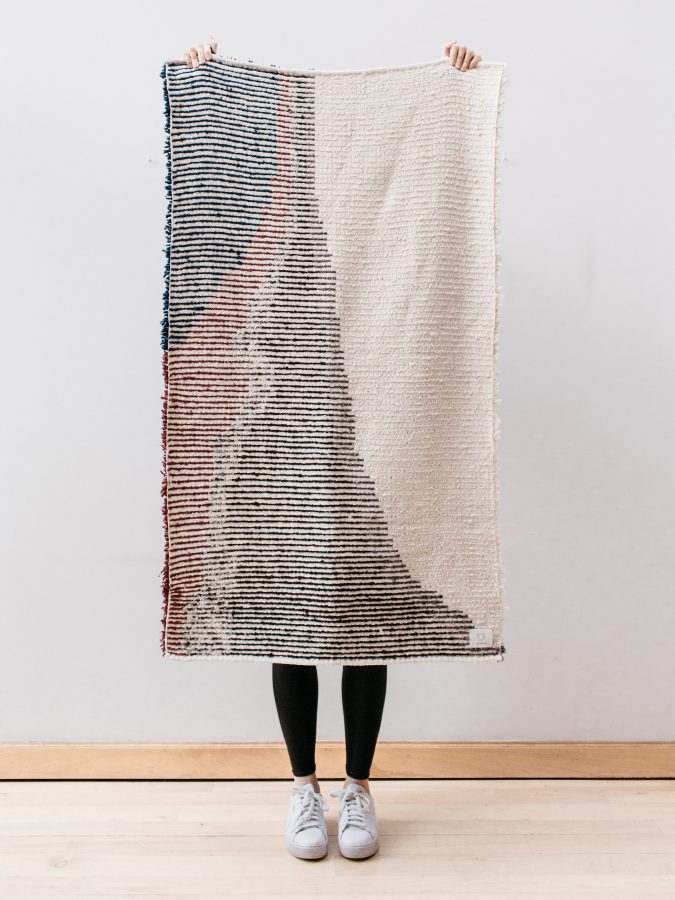 Pelu Land
€550.00 (Out of stock - Coming soon)
This black, white and grey designed rug with splashes of bordeaux and indigo is woven by hand on a foot-loom from 100% hand-spun sheep wool.
The eye catching design, inspired by the landscapes adorned in the highlands of Guatemala,  makes it the perfect versatile statement piece in any home.
100% HANDMADE
material: 100% hand-spun sheep wool (from local sheep)
natural color of wool & natural dye
colors: black or dark brown, off white, grey, bordeaux, indigo
weaving technique: foot loom
size: 85cm width x  140cm length
handmade in Guatemala
bio cotton Que Onda Vos label
because all products are entirely made by hand, there will always be a slight difference in color and dimension.
Out of stock
For more info about orders, please e-mail us: orders@queondavos.eu.