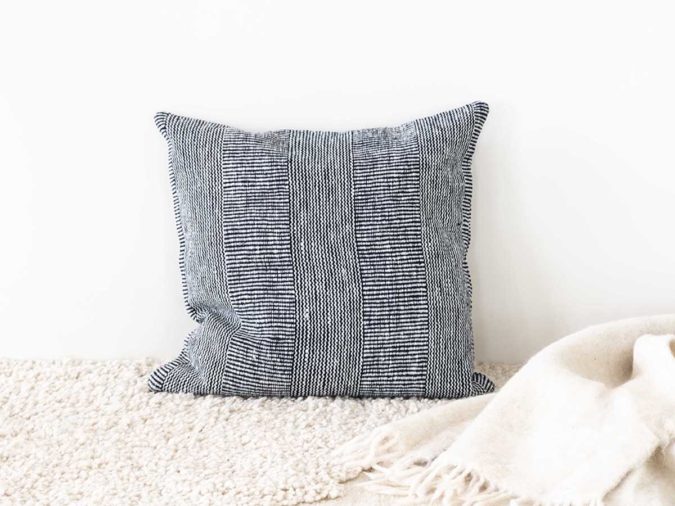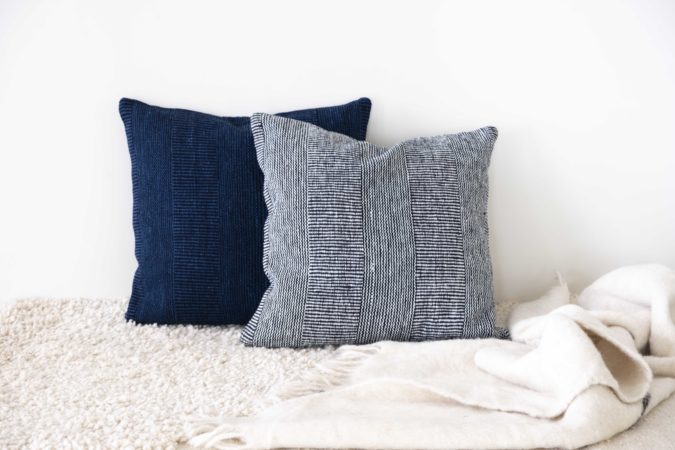 Sueño Soul #1
€140.00 (Out of stock - Coming soon)
Sueño Soul #1 is a cushion cover woven by hand on a traditional foot-loom from 100% hand-spun cotton.
All of our cushions are designed in Belgium by Hanne de Wyngaert and then spun, dyed, and handwoven by Mayan weavers in Guatemala. We strive to provide economic opportunity and celebrate indigenous tradition to create beautiful and functional products.
100% HANDMADE
material: 100% hand-spun cotton
colours – natural dye: indigo, off-white
weaving technique: foot loom
size:  50cm x 50cm
handmade in Guatemala
because all products are entirely made by hand, there will always be a slight difference in color and dimension.
Out of stock
For more info about orders, please e-mail us: orders@queondavos.eu.